A small selection of the symbols of work placed on the altar of St Stephen Walbrook today
Symbols of work were placed on the altar of
St Stephen Walbrook
as part of today's
Business Harvest Festival
by Central London Magistrates, Central London Samaritans, City of London Police, commission4mission, Coq d'Argent restaurant and Bar, Kim Poor artist, London Internet Church, The Don and 'Sign of the Don' Restaurants, Tony Gant Pottery, University of the Third Age, Walbrook Music Trust, Wells Fargo Bank and Xuber Insurance Software.
In my sermon I said:
Come, ye thankful people, come. Harvest is all about thankfulness and gratitude, but was originally about thankfulness for the song of harvest home. In an age when we are not actively involved in the growing of food, for what should we be thankful?
We can be thankful for those that do grow and supply the food that we enjoy so abundantly, although our thankfulness should come with an awareness of the reasons why hunger continues to be experienced within our world, of the negative impacts of our industrial agricultural approaches, and the increasing impacts of climate change.
We can also be thankful for the different harvest of our work and the work of the City more generally, both in incomes provided for those who work here and in the financing of all sorts of initiatives, projects and services around the world. Again, though, our thankfulness may also be tempered by awareness of the temptations to excess and greed which go together with access to significant wealth and the need for regulation as a result.
Our Gospel reading (
John 6. 25 - 35
), however, gives us another reason for thankfulness today, about which thanks without measure can be offered. That is for Jesus himself, who is our true food and life. He is the bread of life, the one on whom we can feed eternally because, as creator, he gives us life itself and, as Saviour, restores to relationship with God; a relationship which will continue into eternity.
How should we show our thankfulness? Our Old Testament reading (
Deuteronomy 26. 1 - 11
) unpacks that for us. We show our thankfulness for all that God has given to us by giving a proportion of what we have received back to God. We do so by giving our time, our talents and our treasure; three things which form the basis of the Stewardship campaign which we are launching at St Stephen Walbrook today.
We give our time and talents in volunteering which benefits others rather than ourselves and our Stewardship leaflet lists ways in which we need the input of volunteers here at St Stephens. We give our treasure by giving our money in ways that benefit others and our Stewardship leaflet explains how to give regularly and consistently to St Stephen.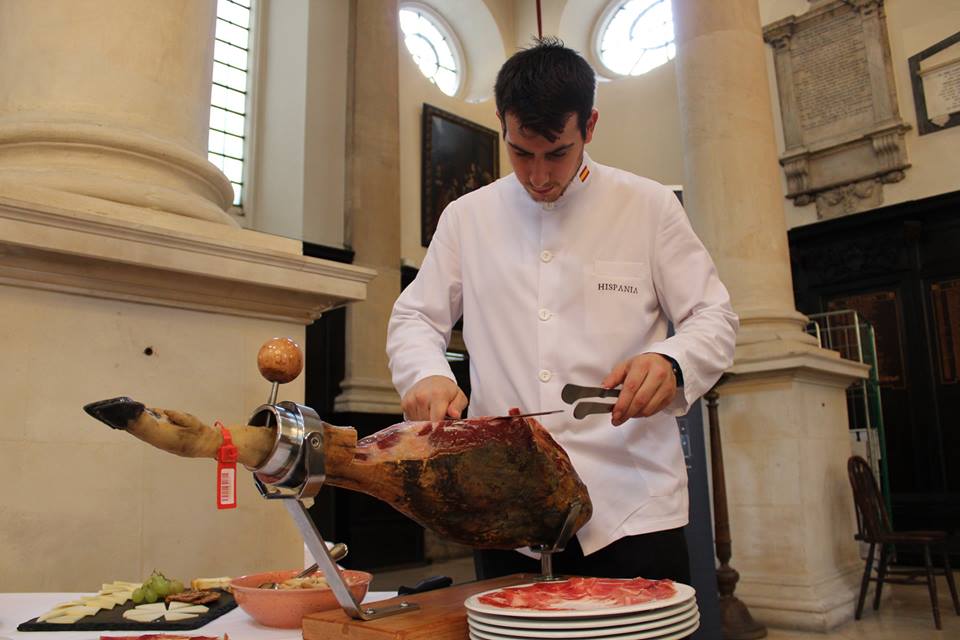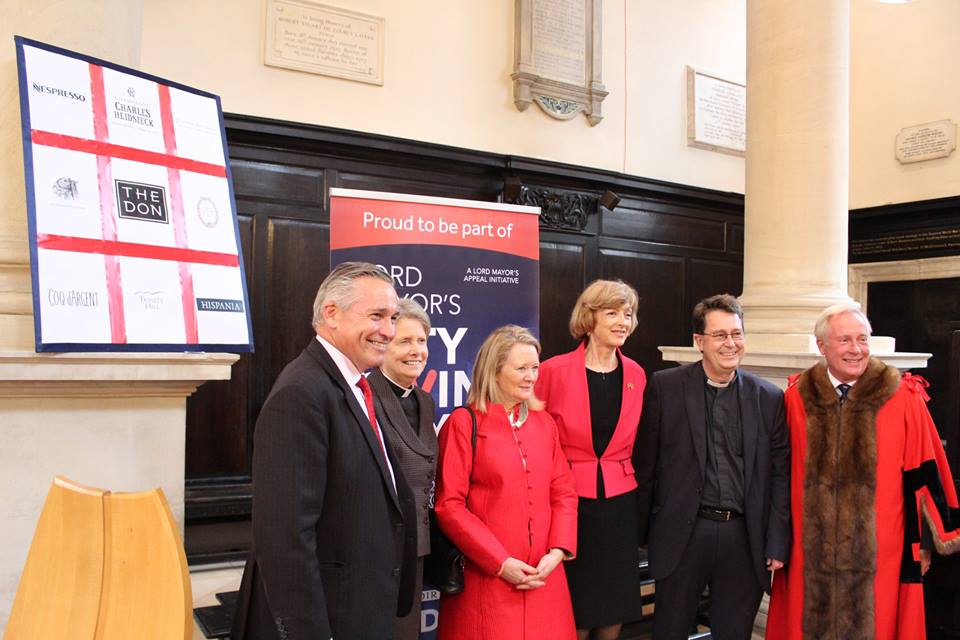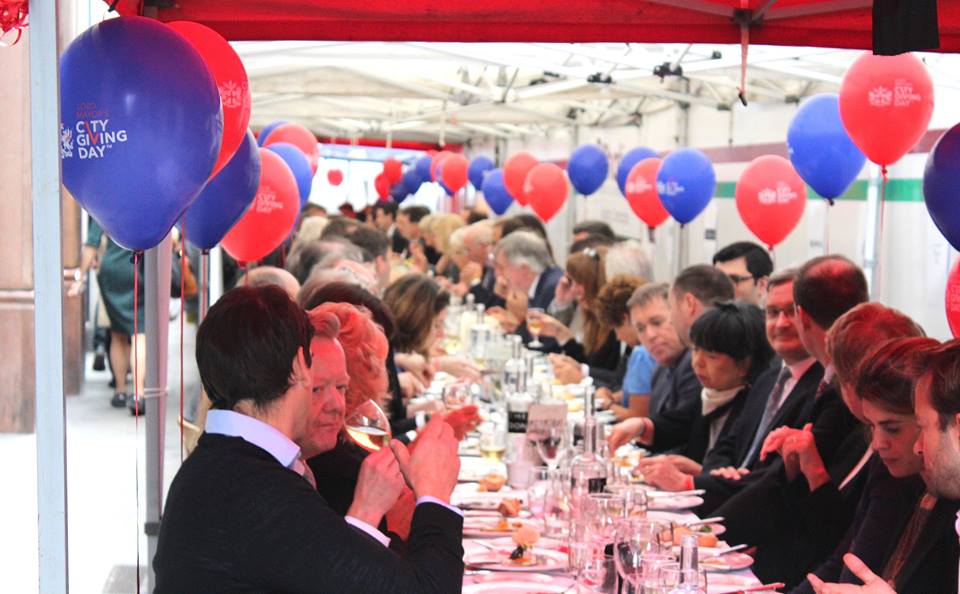 The recent
Long Long Lunch
on the
Lord Mayor's City Giving Day
was an example of the way in which time, talents and treasure can combine to benefit others. The four restaurants involved –
The Don
,
Coq d'Argent
,
1 Lombard Street
and
Hispania
– gave their time in organising the lunch, their chefs used their talent in creating the menu and those who paid for the meal contributed from their treasure in order that the Lord Mayor's Appeal raised significant funds. Our hope and prayer is that those who support St Stephen Walbrook will use their time, talents and treasure as creatively as those involved in the Long, Long Lunch.
By commending tithing, the giving of 10% of what we have received back to God, our Old Testament passage also raises the thorny issue of how much we should give. Tithing is not a Biblical requirement but it is a helpful measure of what a baseline for thinking about generosity in our giving back to God might look like.
Instead of giving grudgingly, the Bible encourages generosity and cheerfulness in giving. In his second letter to the Corinthians Paul writes, 'Each of you should give what you have decided in your heart to give, not reluctantly or under compulsion, for God loves a cheerful giver.'
The Elizabethan poet
George Herbert
was aware of our natural tendency to think what God has given to us as being ours and to retain as much of it for ourselves as possible. His prayer, therefore, was that he might be given a
grateful heart
. One that rejoices in all that god has given, recognising it all as a gift, rather than something earnt, and, therefore, generous in the way it is used and given back to God. May our prayer also be that of George Herbert:
Thou that hast given so much to me,
Give one thing more, a grateful heart …
Not thankful, when it pleaseth me;
As if thy blessings had spare days:
But such a heart, whose pulse may be
Thy praise.
So, come, ye thankful people, come, raise the song of Harvest home.
--------------------------------------------------------------------------------------------
Come, ye thankful people, come.