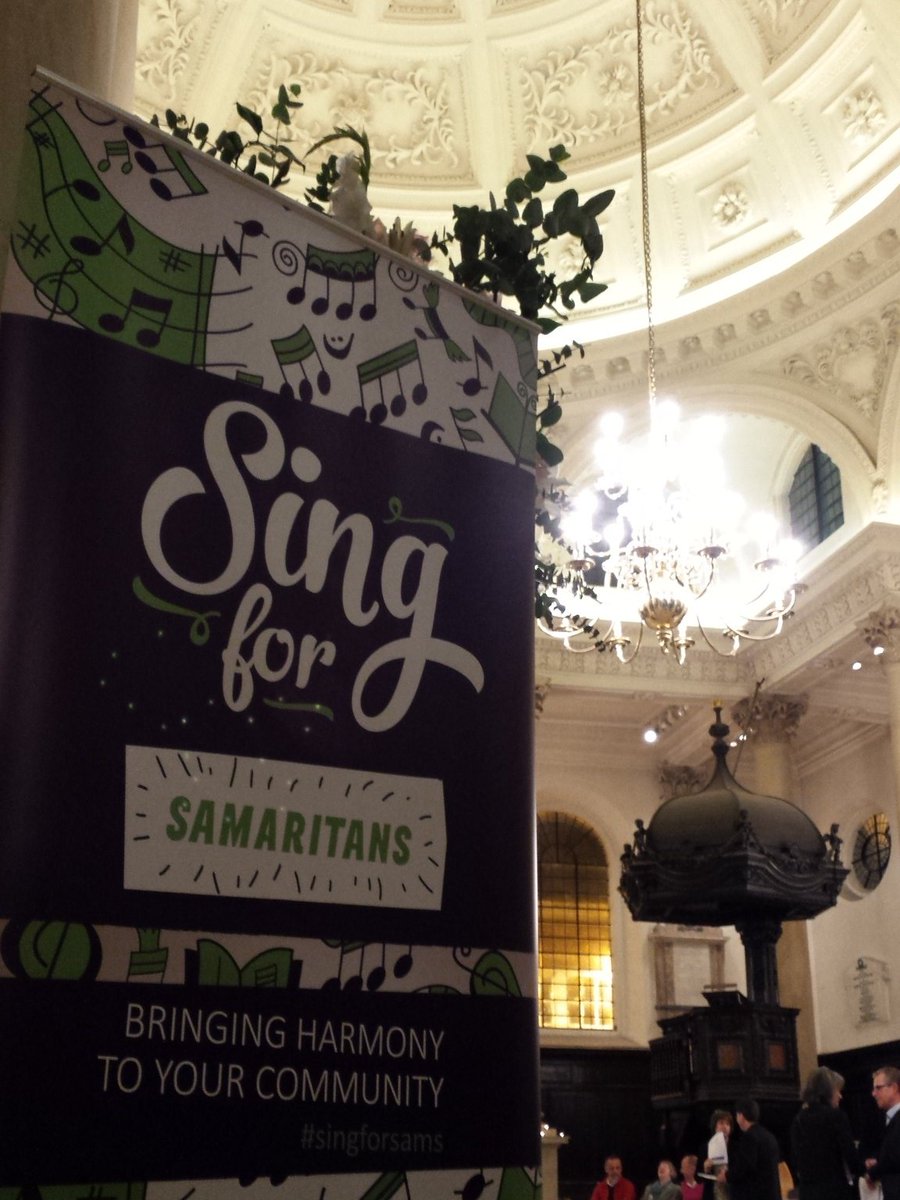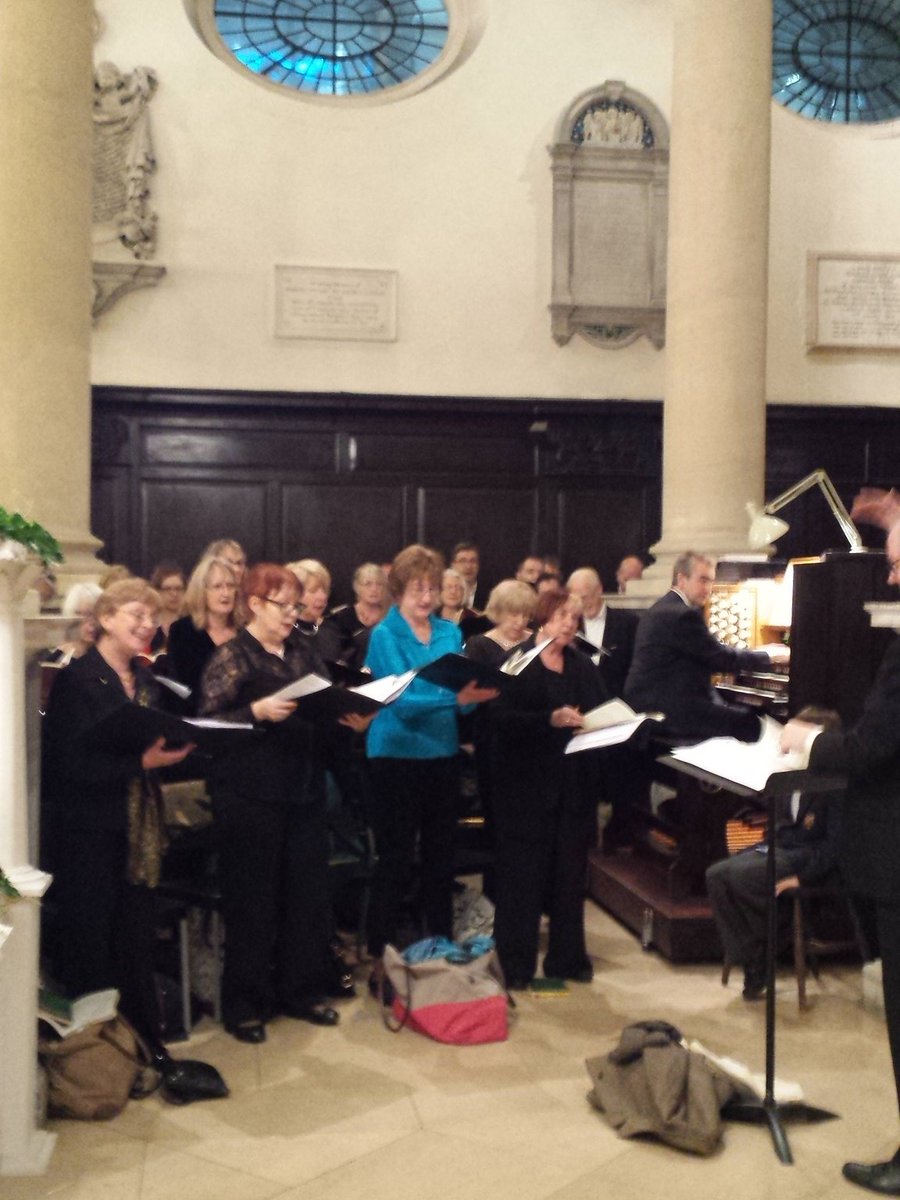 We enjoyed a wonderful
Sing for Samaritans Christmas Concert
at
St Stephen Walbrook
tonight, singing, celebrating and raising money for a fantastic charity. The programme mixed traditional carols for all of us to sing along with and exquisite festive works sung by the
London Chorus
. In addition, Olivier award-winning actor
Henry Goodman
got us in the Christmas spirit with a reading from
Dickens'
A Christmas Carol
.
In welcoming people to the event, I shared a little of the story of
Chad Varah
founding
Samaritans
at St Stepen Walbrook:
It is a particular pleasure to be able to welcome you here, to St Stephen Walbrook, this evening because, as I'm sure you are all aware, this church was the birthplace of Samaritans. For over 50 years Dr Chad Varah was rector of St Stephen Walbrook and, among his many legacies, was the founding of Samaritans, the charity that we are all here to support this evening.
His inspiration came particularly from a girl aged 14, whom he had buried - in unconsecrated ground. She had started her periods, but having no one to talk to believed that she had a sexually transmitted disease and took her own life. Chad said later, "I might have dedicated myself to suicide prevention then and there, providing a network of people you could 'ask' about anything, however embarrassing, but I didn't come to that until later".
When he was offered charge of the parish of St Stephen Walbrook, in the summer of 1953 he knew that the time was right for him to launch what he called a "999 for the suicidal". At the time, suicide was still illegal in the UK and so many people who were in difficult situations and who felt suicidal were unable to talk to anyone about it without worrying about the consequences. A confidential emergency service for people "in distress who need spiritual aid" was what Chad felt was needed to address the problems he saw around him. He was, in his own words, "a man willing to listen, with a base and an emergency telephone".
15 years after the emergency 999 number was set up, the number MAN 9000 was chosen for this new helpline - to signify a human emergency number. Luckily the number of the church was MANsion house 9000. It was the first, and is still probably the best known telephone helpline in the UK. The first phone used remains on display here, as a reminder to everyone who comes that his is where Samaritans began. So, don't leave tonight without seeing it for yourself.
The very first call to the new service was made on 2nd November 1953 and that is the date that is now recognised as Samaritans' official birthday. Now, every six seconds someone reaches out to Samaritans for emotional support. Samaritans is available round the clock, every single day of the year, providing a safe place to talk for anyone who is struggling to cope, whoever you are and whatever life has done to you. That's only possible with the help of generous
donations
from people such as yourselves, so it is tremendous that this event can be here, where the vital service that Samaritans provides, actually began and that you are all here to enjoy the evening and contribute to supporting the ongoing work of Samaritans.
--------------------------------------------------------------------------------------------