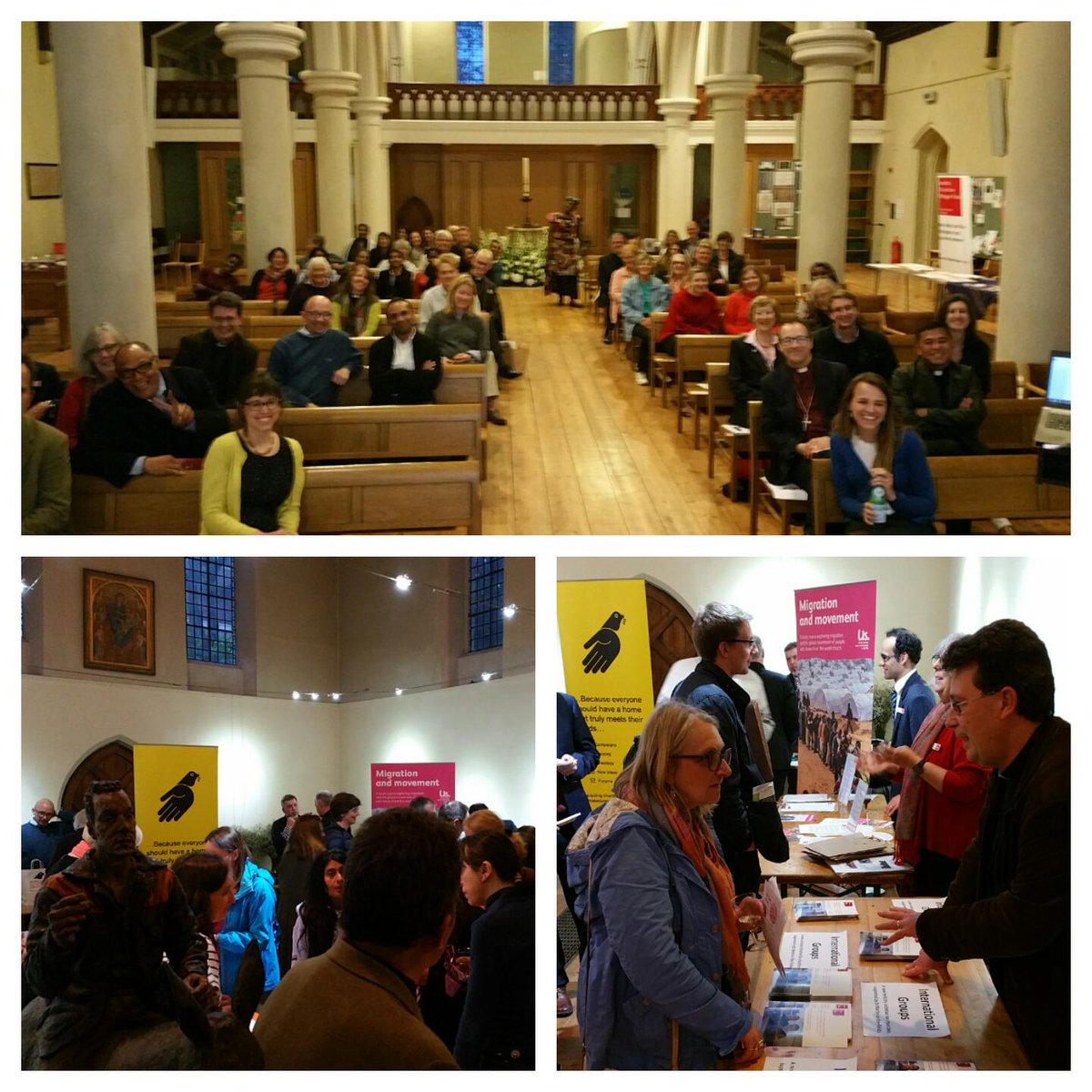 These evenings are designed to raise awareness and explore how Areas, Deaneries and Parishes can compassionately respond to the current refugee crisis. The speakers sought to inspire those present into action. Local refugee agencies showcased partnerships which aim to bring lasting hope to those fleeing war and persecution.
Hannah brought stories of pain and hope of children who have fled their counties. Let's not shrink back,but rise up. Unaccompanied minors need us to step up and give them an opportunity.
Education
brings hope to young
refugees
.
I was there to provide information about International Groups, a new ministry initiative for churches, supported by
St Martin-in-the-Fields
which encourages churches to provide a place of welcome, hospitality and sanctuary for people with no recourse to public funds.
The Sunday International Group at St Martin-in-the-Fields was set up in September 2013 aiming to provide a place of welcome, hospitality and sanctuary for foreign nationals who are destitute in London, focusing especially on those with no recourse to public funds. It provides a hot meal, access to showers and laundry and helps with essential needs. It provides social interaction and a sense of community with others in similar situations and with the volunteers.
St Martin's wishes to encourage and support other churches in providing similar international groups and to help provide a framework and to share our experience about how this might be possible. Each new initiative, of course, depends on the needs of your area and the resources you have available.
---------------------------------------------------------------------------------------------
The Band -
I Shall Be Released.